The Young Guns aim for greatness in God!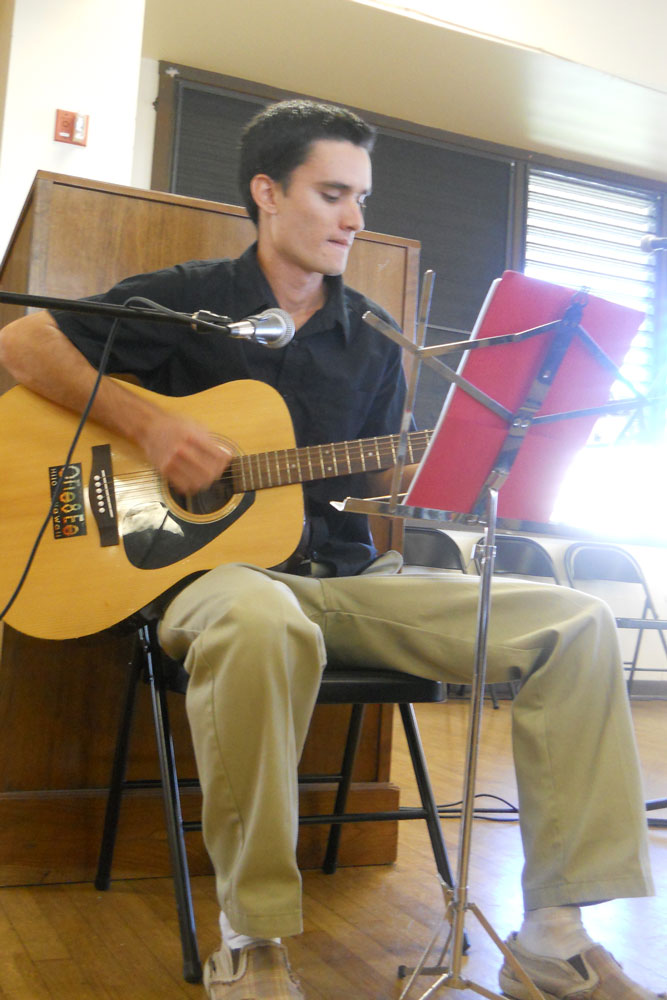 It was a great Young Guns Sunday!
The younger generation of disciples got to take charge of our church service today and show that God even loves the youth in all of us.
The college and single Christians led the church in all of the singing and musical performances.
Stefano performed his own song, "Majesty." Before communion, some of the students performed a song about Jesus. Our campus intern, Robbie, led the communion part of service.
Our minister, Jay Hernandez, became a listener and heard Stefano and Marley, two of our campus disciples, deliver an inspiring lesson called "Temptation, and Comfort That Will Last."
Listen to the Young Guns' sermons!
Thanks to the youthful fervor of the younger Christians, everyone was fired up for God!
We cannot display this gallery
Related Images:
We cannot display this gallery